6 ONE TOUCH COOKING FUNCTIONS
Temperature
0 - 400˚F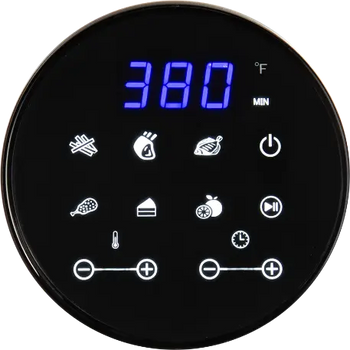 Time
0 - 60 min
FRIES


MEAT

FISH

CHICKEN

CAKE

FRUITS

Temperature
0 - 400˚F
Time
0 - 60 min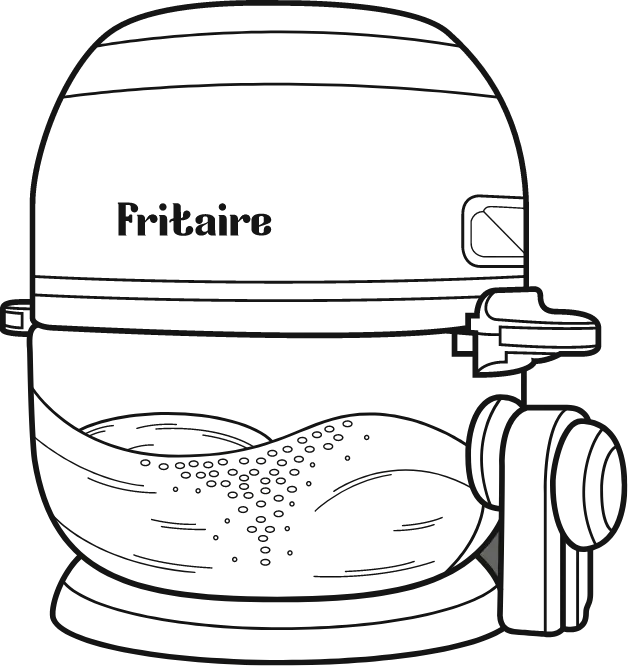 A NEW WAY TO CLEAN
With Fritaire, you just fill the glass bowl with soapy water and let the hot air stream circulator rinse it out from the inside.
RINSE. DRY. THEN FRY
Welcome to your at home Fry-tissierie. Take a font row seat to the perfect kabobs , a crispy whole chicken, and more.
Rotating Cage accessory for even and crispy results. With 360 degrees of heat flow, air fry anything and everything you love
Used for dehydratation but also to cook crispy snacks or reheat bakery items.
ROTISSERIE AND TUMBLER GRABBER
Use to remove cooked foods using the rotisserie or tumbler